INO'S PLACE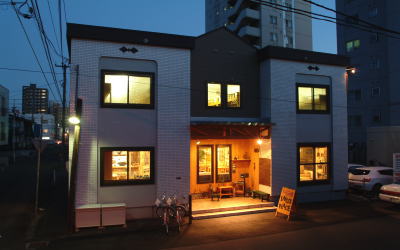 INO'S PLACE was founded in December 2001, the first backpackers hostel in Sapporo.
All our facilities are kept clean at all times to ensure that everyone feels relaxed and at home
Reception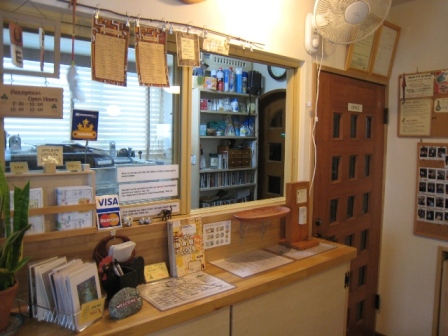 Reception is open from 7:30a.m. to 12:00p.m. and from 3:00p.m. to 10:00p.m.

If you have any questions about sightseeing or shopping in Sapporo, our friendly staff will be happy to assist you.
We can also help you plan skiing, snowboarding and other adventures around Hokkaido.

Check In & Check Out
Check in time is from 3:00p.m. to 10:00p.m,

If you arrive earlier or later, please let us know in advance.
Baggage storage service is available, please enjoy sightseeing without lugging around heavy baggage.

When you check in, please pay your accommodation fee with Japanese YEN or credit card(VISA or Master).
Also, a Key deposit of 1,000 yen per key(refundable at check out) is required of all guests.
(If key is lost, a refund will not be available.)

Check out time is at 10:00a.m.
If you would like to leave(check out) before 7:30a.m, please inform us by 10p.m. the night before.
Also if you would like to extend your stay, please let us know and pay before 10a.m.

We do not provide a REFUND FOR CANCELLATION of already paid for accommodation.
Sorry, money exchange is not available at reception.

Japanese Tourism required by law that your passport be photocopied and kept as a record of your visit.
Your cooperation in this matter would be appreciated.
Thank you.

No Curfew
We do not have a curfew. Guests can come and go as they please.
The entrance door is usually set to AUTOLOCK after 9:00p.m. and around lunch time,
you can unlock the door with your own key when the door is locked.
Please remember to take your key with you when you go out.

"INO'S STORE" for Daily goods
Shampoo, soap and tooth brush (100yen〜)
Rental towel (300yen)
Rental ironing board & iron (Free)
Photo copy (50yen/sheet) & Fax (100yen/sheet〜)

Private Lockers
Private lockers are available for FREE (Refundable Key Deposit 1,000 Yen)

Please feel free to use the lockers at your own risk.
We accept no responsibility for your items in lockers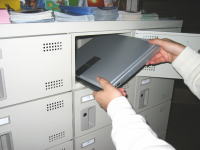 Guest Room
ROOM1









For Dormitory or Family / Group Room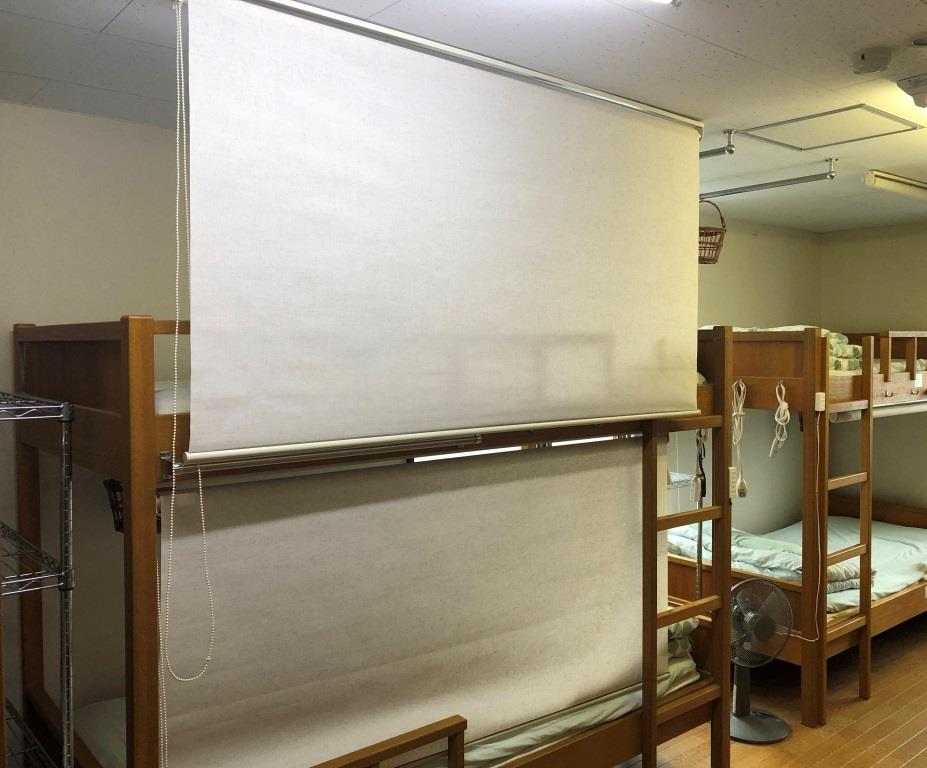 All beds have a roll screen.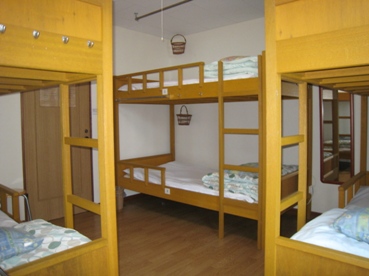 Room2 
















Dormitory Room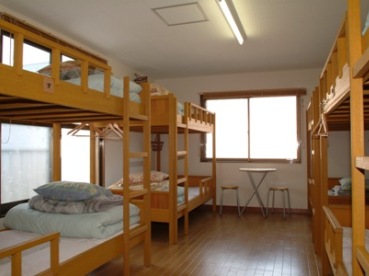 Room 3 












Dormitory Room



Room4 






For Dormitory or Private Room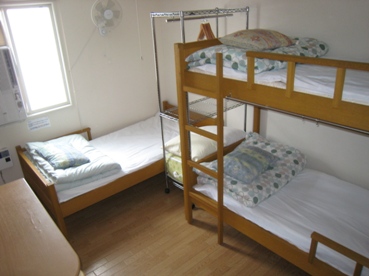 Room5 






For Dormitory or Private Room



Our guest rooms are dormitory style with bunk beds and generally separate room for males and females.
A co-ed (mix) dormitory room can be arranged depending on room availability.
Please ask us when make a reservation.
Private and family/group rooms are also available.



Bedding, central heating and electric fans are provided in all rooms.
Private showers, toilets, TV sets and refrigerators are not provided in the guest rooms.
Air Conditioning is availeble for 100 Yen per 1 hour for summer.

EATING, DRINKING and SMOKING are not permitted in the guests rooms.
Loung Room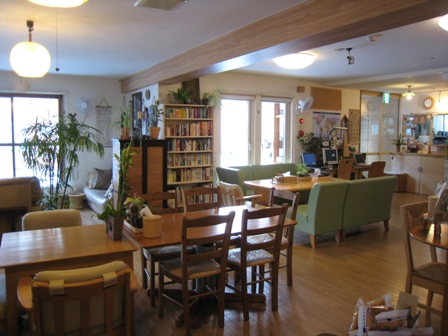 Our homely and open lounge space makes your stay comfortable.
Please enjoy your time and relax during your stay with us.

EATING & DRINKING are permitted only in the lounge.
Please keep good manners in the common space especially late at night.

Facilities & Service
Dining tables & chairs
Free coffee & tea service
DVD player
CD player with nice music
FREE Internet & Wireless LAN
Travel information & brochures of Hokkaido
English library & guide books
Vending machines for soft drinks & beer
Kitchen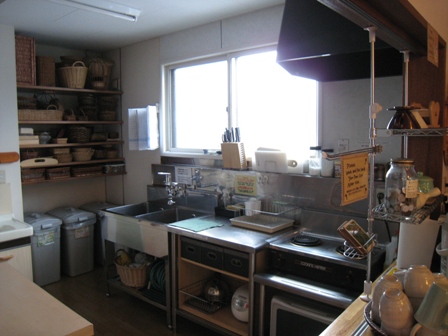 We have a fully equipped, communal cooking facility .
Please make yourself at home and enjoy cooking here.

List of cooking equipment
Refrigerator,Pots & pans,Electric cooking heater,Cooking utensils,Microwave & Oven,Tableware,Toaster,Cooking oil & spices,Rice-cooker
Shower Room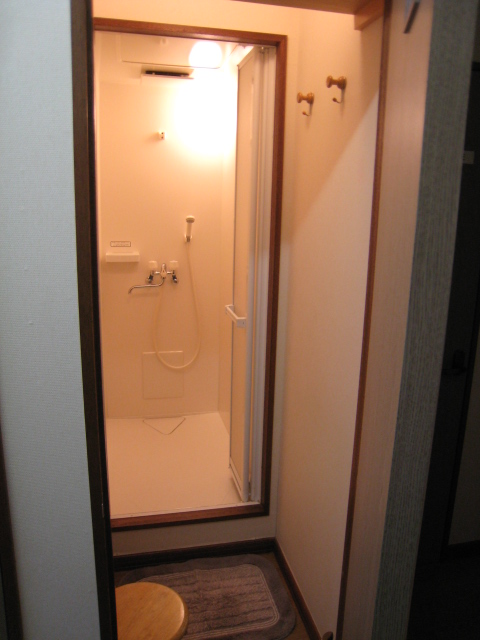 We have 3 clean, private shower rooms available 24 hours a day.
Hair dryers are available, also shampoo and body soap are provided.
Laundry & Wash Room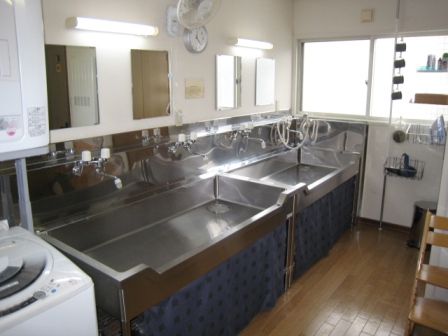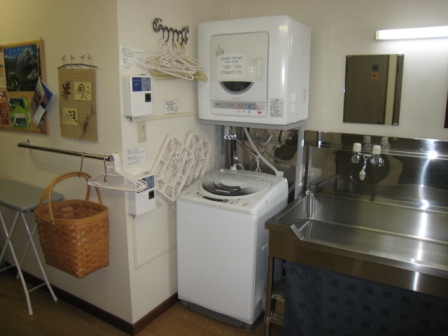 Hot tap water is available at the wash room.

If you would like to use our laundry machines, please use them with 100 yen coins.
Price of Laundry
Washing 300yen/time (cold wash only)
Dryer 100yen/30 minutes
Washing soap 100yen/pack
FREE WIFI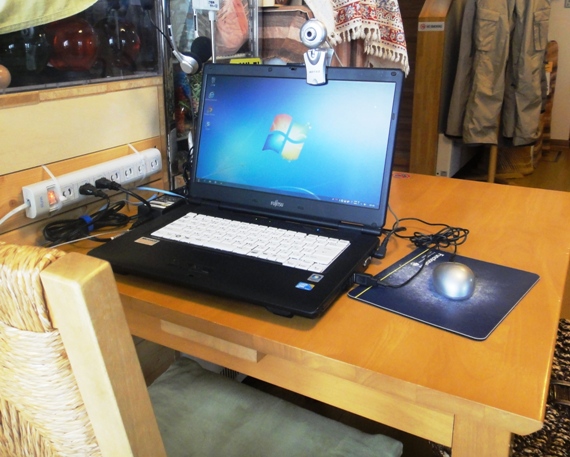 FREE WIFI is available with your own smartphone and laptop.

Printout -- 50 Yen/Sheet
Smoking Area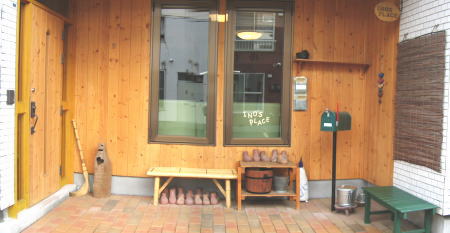 Smoking is permitted only in the smoking area
which is in the porch outside of the entrance. An ashtray is provided.
Please cooperate all rooms are non-smoking.
Travel Inofmration
We provide our guests with reliable information for sightseeing and stock many brochures.
Please use the message board for information exchange with other guests.
Reservation service for activities, accommodations and transportation is available at reception.
Please feel free to ask us.
Car Parking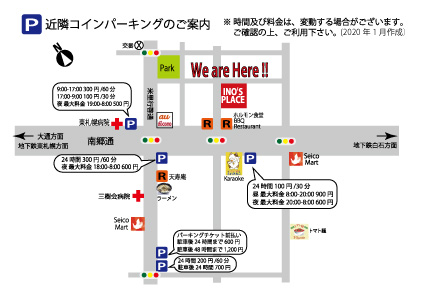 We do not have car parking space.
You can use the parking meter spaces near our hostel.
Please ask us.
There is some free space parking your bikes outside.
---