Please check

Facebook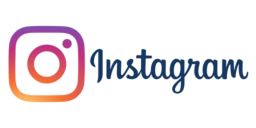 Instagram
Long term Stay Monthly Website click Here

Welcome to Backpackers Hostel 'INO'S PLACE'.

Some say 'A good trip is carefree and filled with luxury.'
But others say 'The most memorable trip is
"done on the ground" taking in the experiences up close and as they come.'

Have you found a place to give your weary feet a rest tonight?
We aim to be a small oasis for all people who love walking
and seeing the world on their own terms.

'INO'S PLACE' is unique in Sapporo since December 2001.
It's a real Backpackers Hostel as the owner loves traveling a lot.
So, for your stay in Sapporo make "INO'S PLACE" your place.
- FREE Wifi
- Good Location for sightseeing
- Helpful & English speaking Staff
- No Curfew
- Private Shower Rooms (24hrs Free)
- Fully Equipped Self-Catering Kitchen
- Laundry Facilities (300Yen/time)
- Central Heating
- TV Lounge
- Tourist Information
- Free coffee & tea
- Clean & Cozy Lounge Room
- Western style facilities
- VISA & Master Cards accepted
Sapporo Event Calendar

Feb Sapporo Snow Festival
June Lilac Festival
June Yosakoi Soran Festival
July Sapporo Summer Festival
Aug Toyohira River Fireworks
Aug Jozankei Kappa Festival
Aug Odori Park Beer Garden
Sep Performance Carnival
Nov Chrysanthemum Festival
Dec White Illuminations
Dec Christmas Market